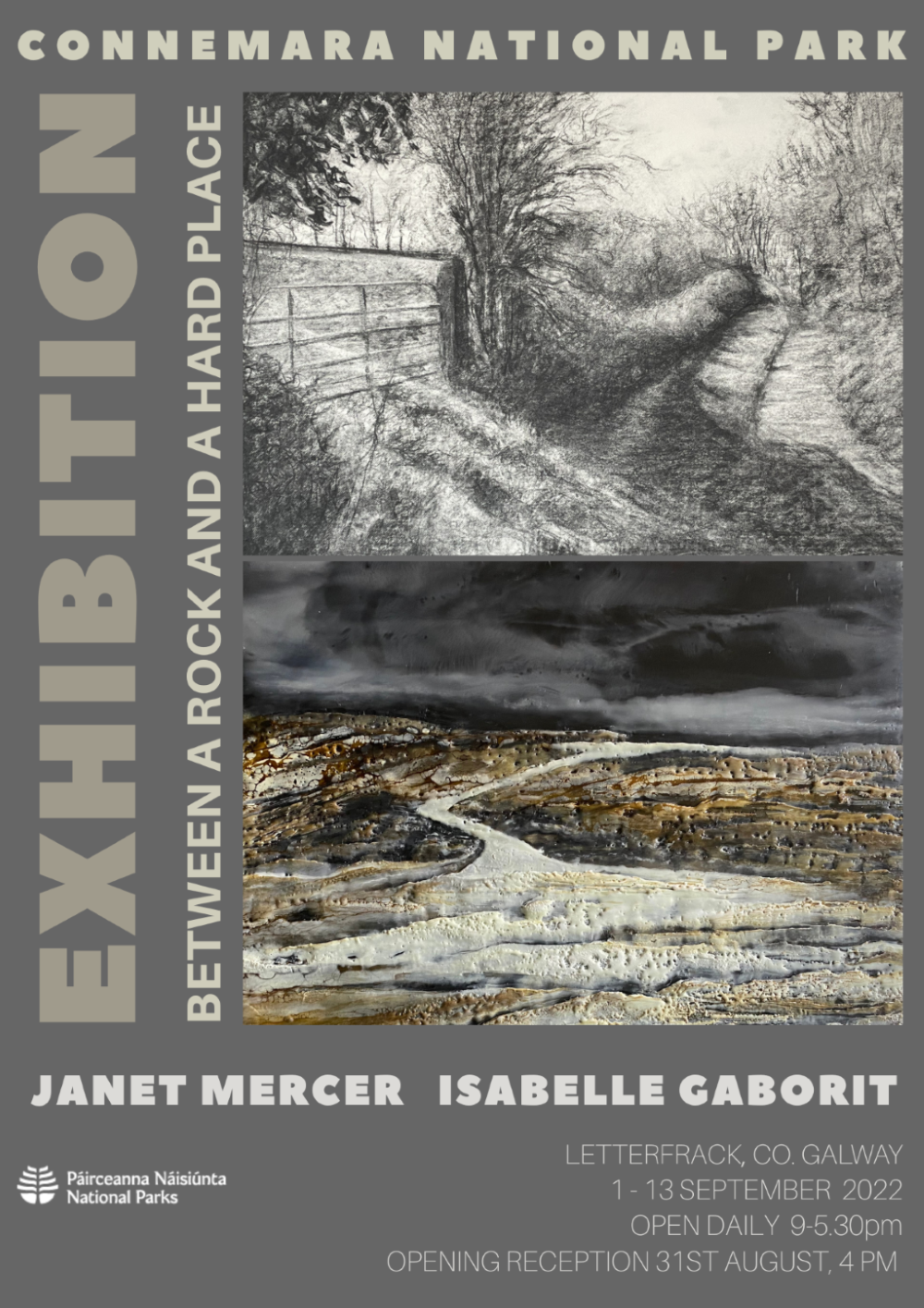 We are currently hosting an exhibition of work by Isabelle Gaborit and Janet Mercer, both inspired by the amazing landscapes of the west of Ireland, which will be on display here at the Visitor Centre in Connemara National Park from 1-13 September, open daily 9 – 5:30.
Isabelle Gaborit, originally from France, now lives and works near Lough Derg in Co. Clare Her work uses the ancient technique of encaustic painting, applying many semi-transparent layers of pigmented beeswax, manipulated by blowtorch, to create her images of land, shore and sea.
Janet Mercer lives and works in Cleggan, Connemara and her work is inspired by the sculptural forms of the rugged Connemara landscape. She works with drawing and sculpture, adding and removing material to refine and reveal the sculptural qualities in the landscape.