Focus On Series – 15 minute talks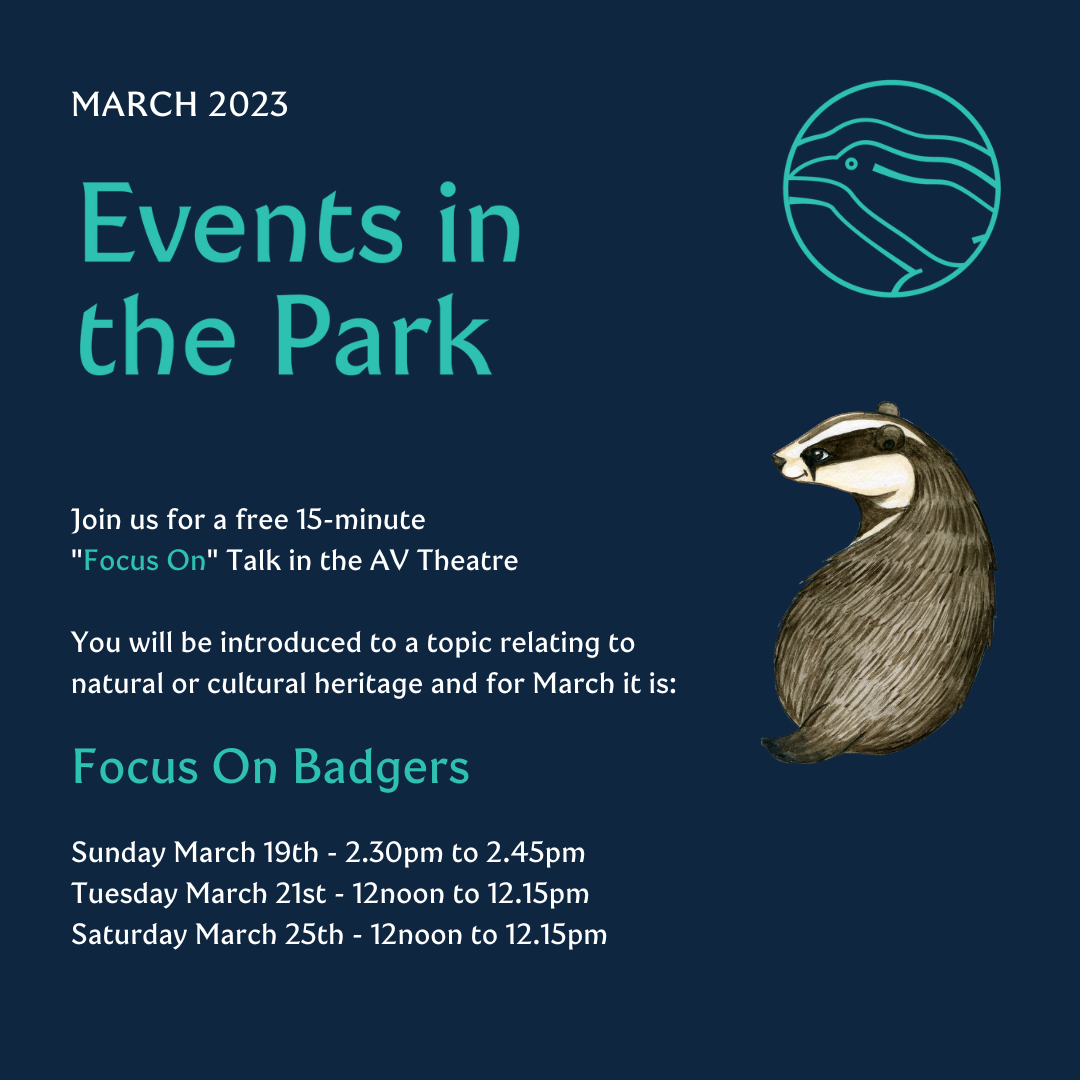 For 2023, we are introducing a new type of event for visitors. The Focus On Series are 15 minute talks on various topics relating to natural and/or cultural heritage. These illustrated talks will take place in the AV Theatre. Although the talks are only 15 minutes there will be time given at the end for questions and discussion on the topic in question.
For March, it's Focus On Badgers! Join our National Park guide for an insight into the wonderful world of the secretive badger.
Talks will take place on the following days/times:
Sunday March 19th at 2.30pm
Tuesday March 21st at 12 noon
Saturday March 25th at 12 noon
Hope you can join us for one of the sessions – look forward to seeing you there!
Should you require any information about Connemara National Park please don't hesitate to contact us either by phone +353 95 41054 or via email cnp@npws.gov.ie
Have you seen our new website yet? Check it out using the following link https://www.nationalparks.ie/connemara/