Green Flag and Heritage Accreditation for Connemara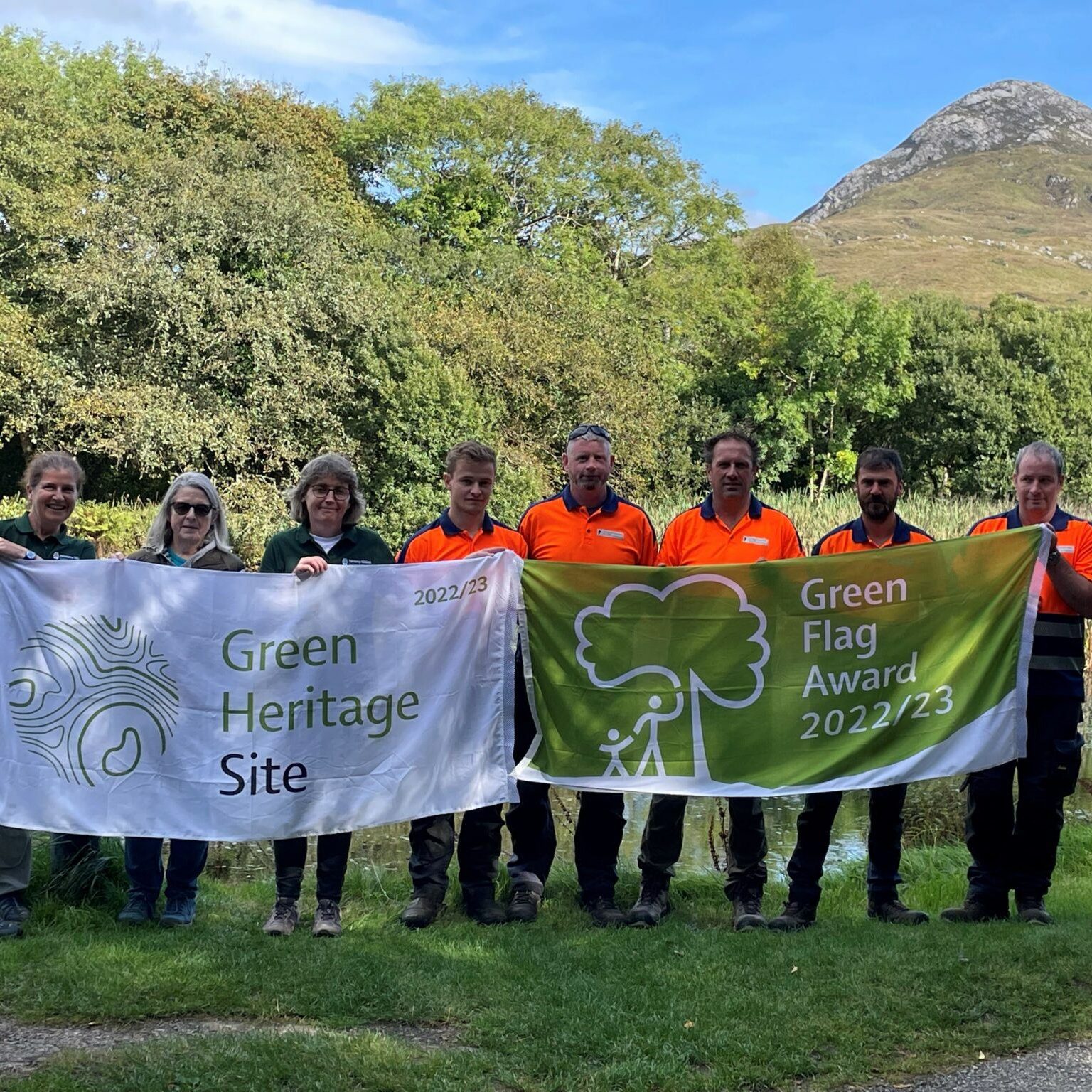 The 2022 Green Flag Awards were announced on Wednesday 14th of September, by An Taisce Environmental Education, acknowledging Ireland's best public parks and gardens.
Each year, parks must apply to keep their Green Flag and are then independently judged. The Green Flag is a testament to the work undertaken by staff on the site and management who work tirelessly to reach such high standards that is demanded by the Green Flag criteria, which include horticultural standards, cleanliness, sustainability, and community involvement.
A second award launched last year was Heritage Accreditation that recognises both the cultural and natural heritage of a site.
We are delighted to have again received the prestigious Green Flag for Parks Award and Heritage Accreditation at Connemara National Park.
See the full press release and list of winning sites can be viewed via the National Spring Clean Website.