Marconi Plaque unveiled at Park Office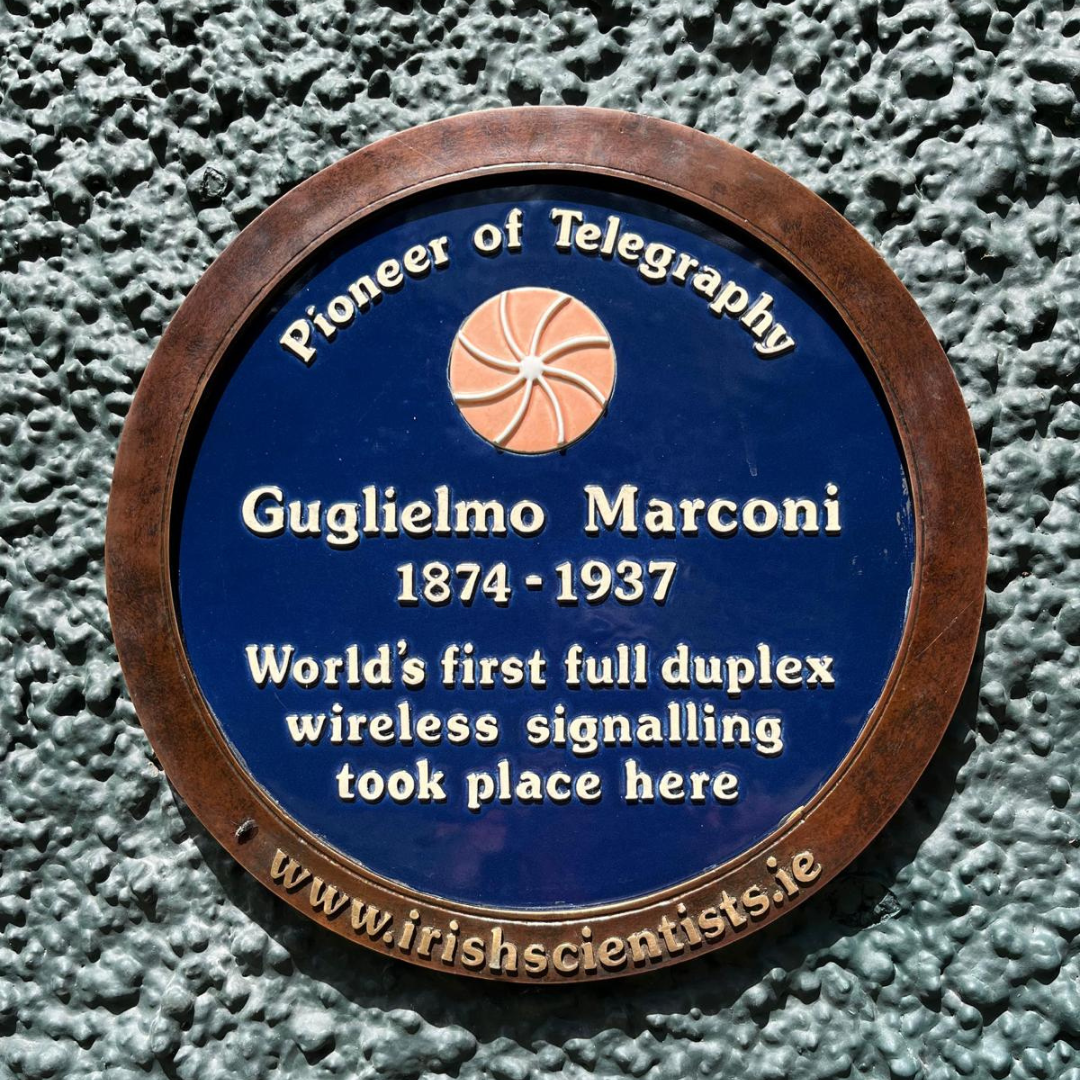 Recent visitors to Connemara National Park may have noticed the new plaque on the wall of the administration building near the Visitor Centre. This building was previously part of the St Joseph's Industrial School, which was used as the school's infirmary. The Park Office, as we call it today, played a very significantly role in the development of radio communications, something that we often take for granted in today's world. Indeed, northwest Connemara was at the forefront of wireless trans-Atlantic radio communications in the early 1900s. In 1907, Guglielmo Marconi sent the first commercial transatlantic wireless transmissions from his station in Derrigimlagh, outside Clifden.
In April 1911, Guglielmo Marconi rented a room within the infirmary from the Christian Brothers, who were managing St Joseph's Industrial School. From there he started work on the world's first full duplex two-way radio. Receiving equipment was kept in the building and an operator stationed there would listen for messages from Glacé Bay, Canada and 20 Fenchurch Street, London. Two aerials were installed, and using a series of masts, wires were suspended between Diamond Hill and Mweelin, and a second line from what is now the Park Office and Bunaboghee Bog. Marconi established the first full duplex radio at the site and in 1912 he received the patent for the invention of two-way radio.