Winter Workshop For Adults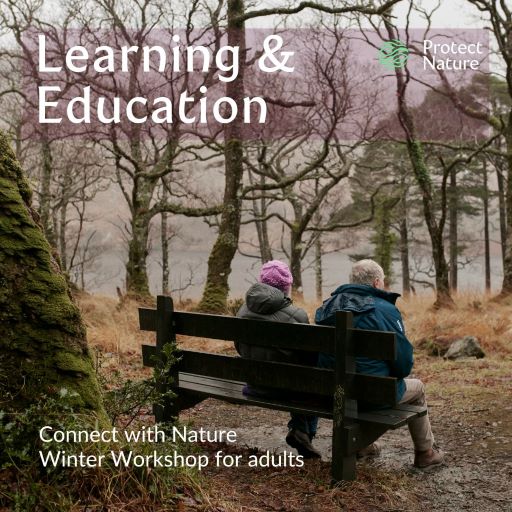 Summary
New Winter Event for 2023
Deepen your relationship with nature through a full day learning experience in Glenveagh National Park.
A choice of two dates is available: Sunday 5th or Monday 6th of February. 10am to 3pm. Free of Charge. Bring your own picnic.
Connect with your environment through nature art and experience our winter wildlife on a gentle woodland walk. Spend time unwinding and being mindful in nature as you take the first steps to knowing about our natural world and how to care for it. Delve into our nature library over tea and chats and visit our wildlife garden.
This is a bookable event that is suitable for adults and can be tailored for community groups of up to 15.
Subject to interest, alternative dates may be made available to community groups.
For bookings and enquiries please email: Glenveagh-Education@npws.gov.ie