Celestial sounds in harmony with nature -Dawn Chorus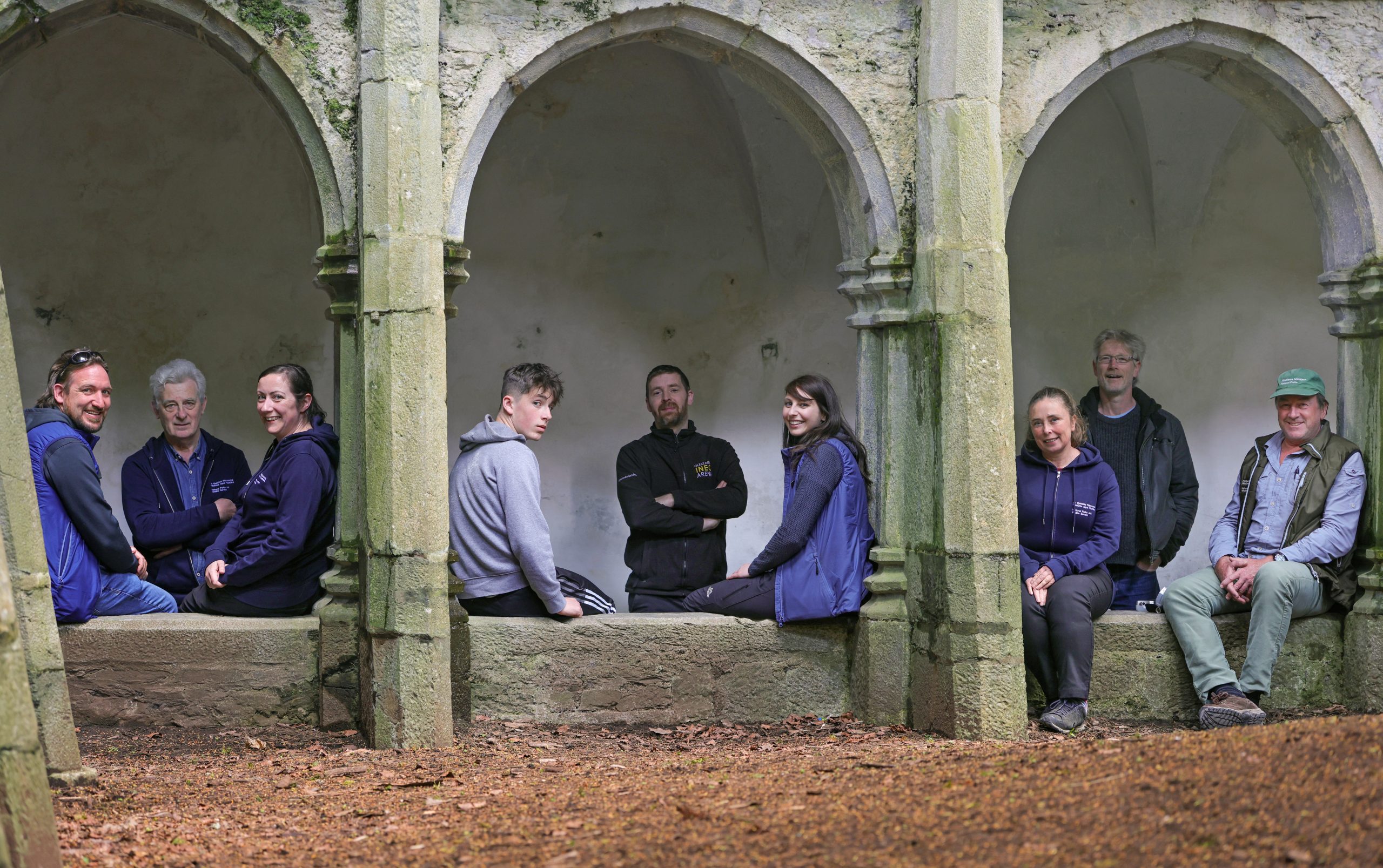 Summary
The celestial surrounds of Muckross Abbey, along with the 6th century monasteries of Innisfallen Island and Skellig Michael, Co. Kerry, will provide the perfect amphitheatre to this years 'Dawn Chorus' - presented by the Conservation Rangers of Killarney National Park, National Parks and Wildlife Service (NPWS) on Saturday 6th May, with live-stream beginning at 5.00am on Killarney National Parks facebook page www.facebook.com/killarneynationalpark .
The cloisters of Muckross Abbey (where it will be live-streamed) with its centerpiece 500 year old Yew tree, will come alive with bird song, just before 5.00am - 30 minutes either side of the sunrise in May.
The territorial call begins with a song of a robin, followed by the soft tones of the blackbird, then song thrushes, wood pigeons, wrens, warblers, sparrows, and finches. This years Dawn Chorus is led by Regional Manager Southern Division NPWS, Eamonn Meskell, Regional Manager Killarney National Park, Danny O'Keeffe, and Conservation Rangers, Mary Sheehan, Padruig (Brac) O'Sullivan, Sam Bayley, Jess Burkitt, Sean Forde and Tricia Beecher.
The live-stream event will include bird expert Sam Bayley, identifying bird song of Skellig Michael - the popular puffin, kittiwakes, gannets and razorbills. Sean Forde and Jess Burkitt will identify bird song on Innisfallen Island. In addition to the bird song, Live music will be performed by Derry & Rosie Healy and renowned accordion player Bryan O'Leary. INEC Expert audio technicians Kieran Somers and Denis Lovett, will have installed microphones and audio equipment in various locations ready for live- stream at 5.00am in the morning.
Mary Sheehan District Conservation Officer, NPWS, said " It's a great opportunity to showcase our work as Conservation Rangers, choosing the ecclesiastical sites of Innisfallen Island, Muckross Abbey and UNESCO Heritage site of Skellig Michael to record and livestream the bird song is a privilege. It serves as a reminder of how the monks lived their lives in silence and in song - devoted to God and to nature. We encourage people to pop in their earphones and listen to the bird song while walking 'Darkness Into Light' on Saturday morning."
For Updates and further information
www.facebook.com/killarneynationalpark