Culture Night Event – Guido Fanzini's Thunderous Entertainment Haberdashery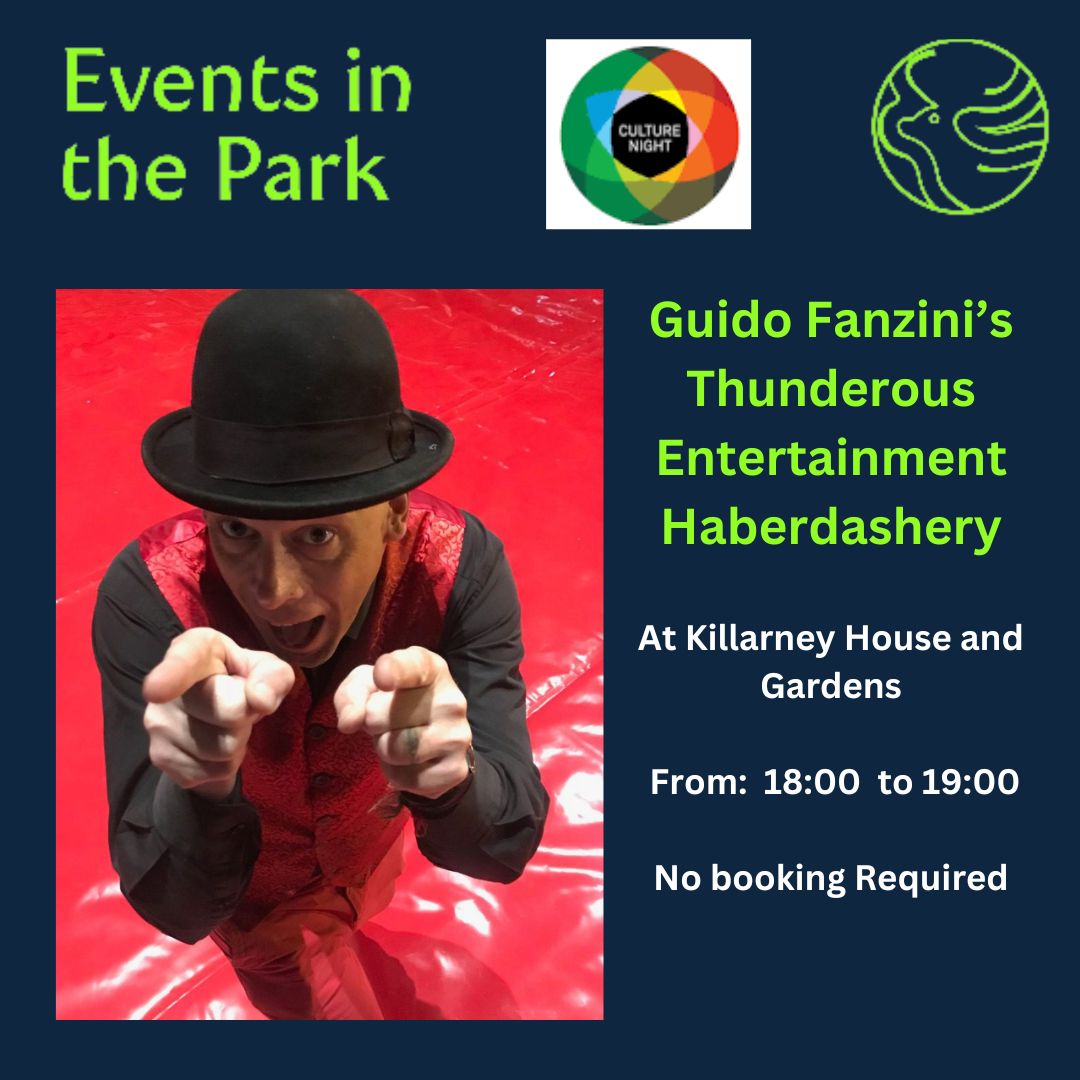 Celebrate Culture Night at Killarney House and Gardens with Guido Fanzini 's Thunderous Entertainment Haberdashery Show this Friday September 22nd at 18:00 pm. No booking required.
Gather round, gather round to witness the jaw-dropping antics of this devilishly handsome Italian Kerryman, Guido Fanzini. Is he stupid or brave beyond belief? It really doesn't matter as he presents 40 mins of fantastic comedy and pure fun in his spoof danger, comedy circus show.
Guido Fanzini is as bald as a goose egg, but looks good in chiffon and lace.
The language of death-defying stunts is used at every turn, giving a comic edge to all the carry-on. Do not miss this hero of the Irish circus scene.
Please note photography and videography for promotional purposes may be taken at this event.
Full list of Culture Nights events: https://culturenight.ie/events/