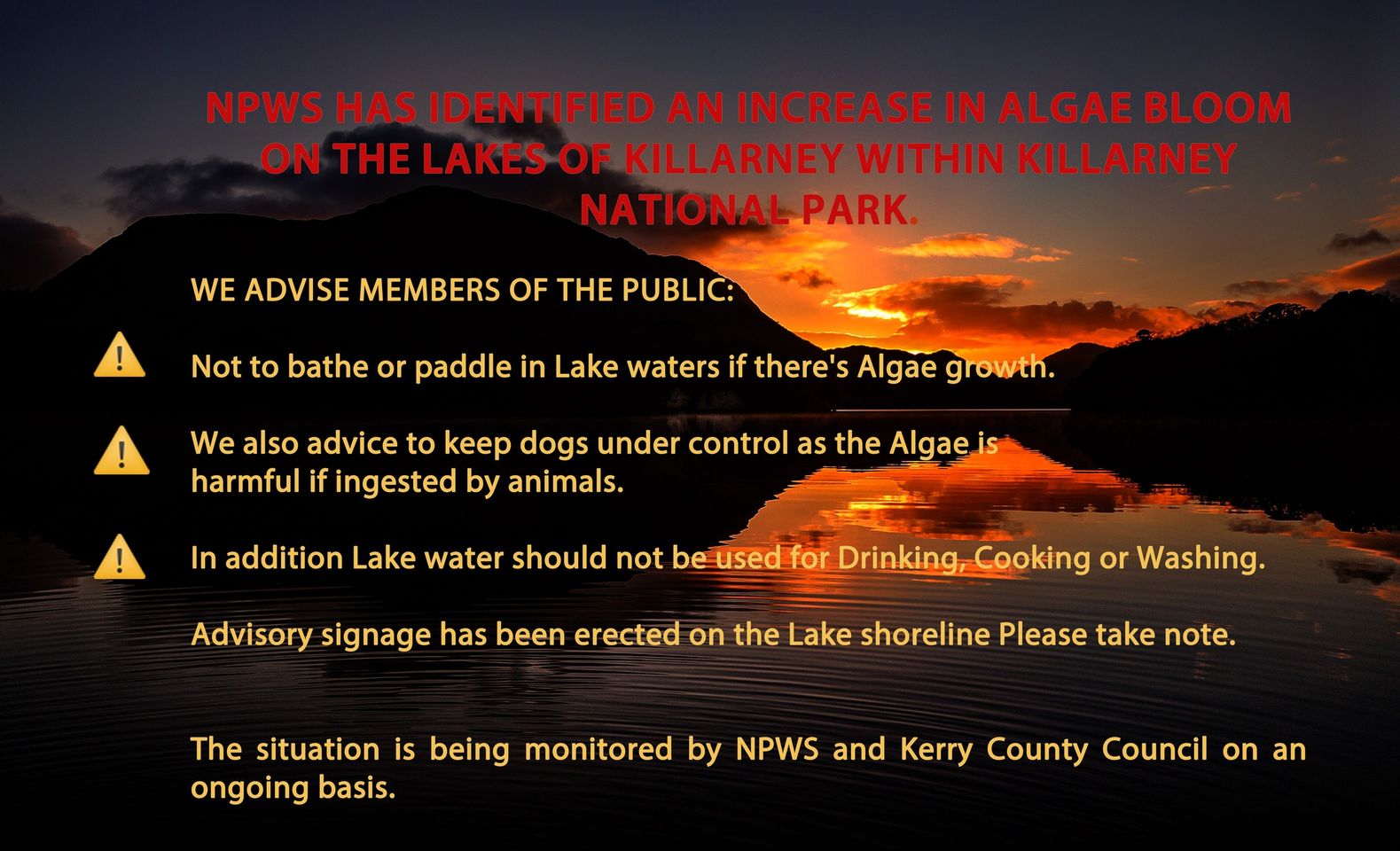 NOTICE from Kerry County Council, Department of Housing Local Government and Heritage and Notice Nature Ireland.
We advise members of the public:
Not to bathe or paddle in Lake waters if there's Algae growth.
We also advice to keep dogs under control as the Algae is harmful if ingested by animals.
Lake water should not be used for Drinking, Cooking or Washing.
Advisory signage has been erected on the Lake shoreline Please take note. The situation is being monitored by NPWS and Kerry County Council on an ongoing basis.