Killarney National Park Heritage Week Events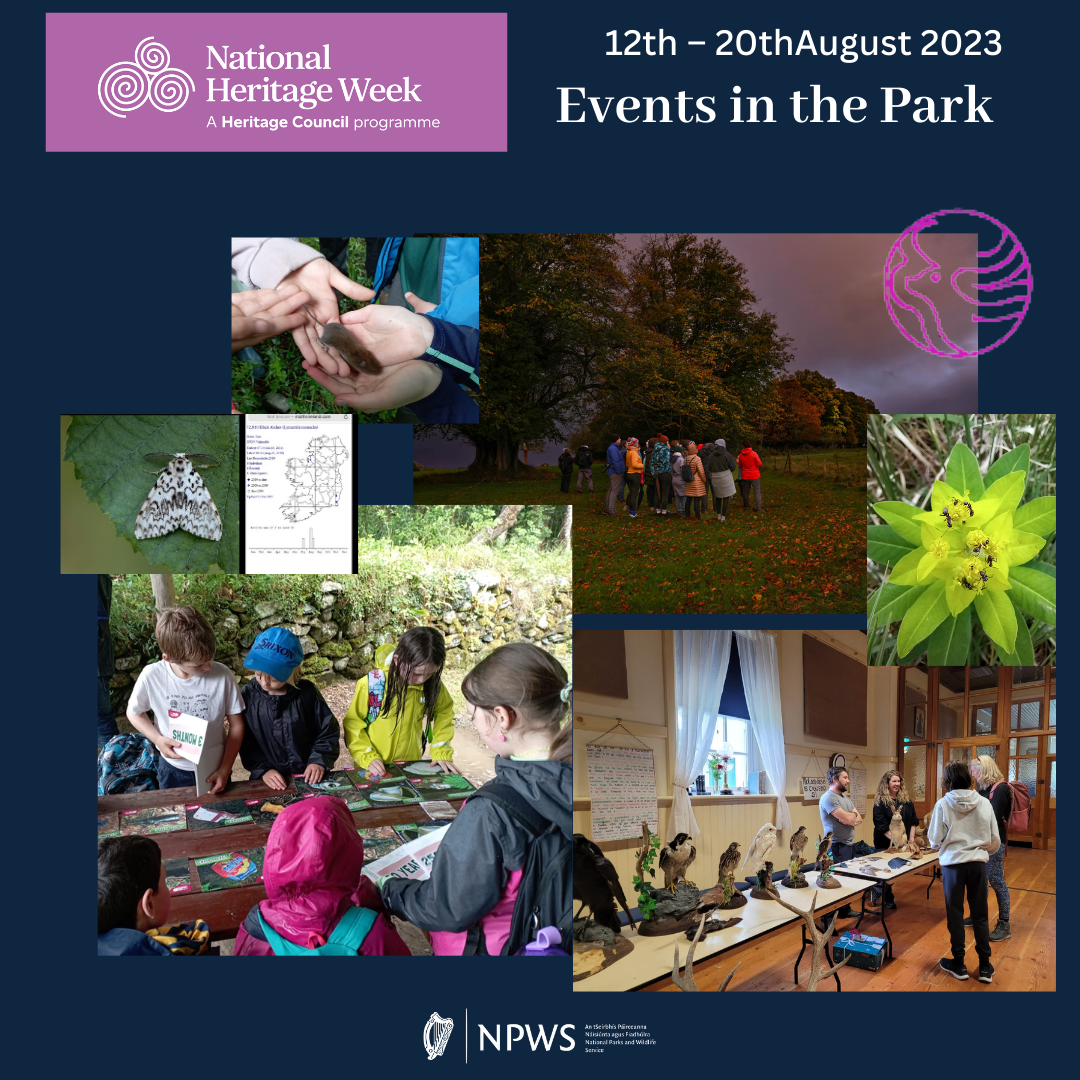 Please note that the Family Nature Fun Day, Guided Walk and Nocturnal Nature Ramble are now FULLY BOOKED.
All welcome to visit the Pop-up Biodiversity Displays and the John Lalor Photographic Exhibition no booking required. Please note that the Photographic Exhibition opens at 2:00pm on the August 11th and thereafter will be open from 9:15am.