Mark the Date: a callout to poetry lovers young and old.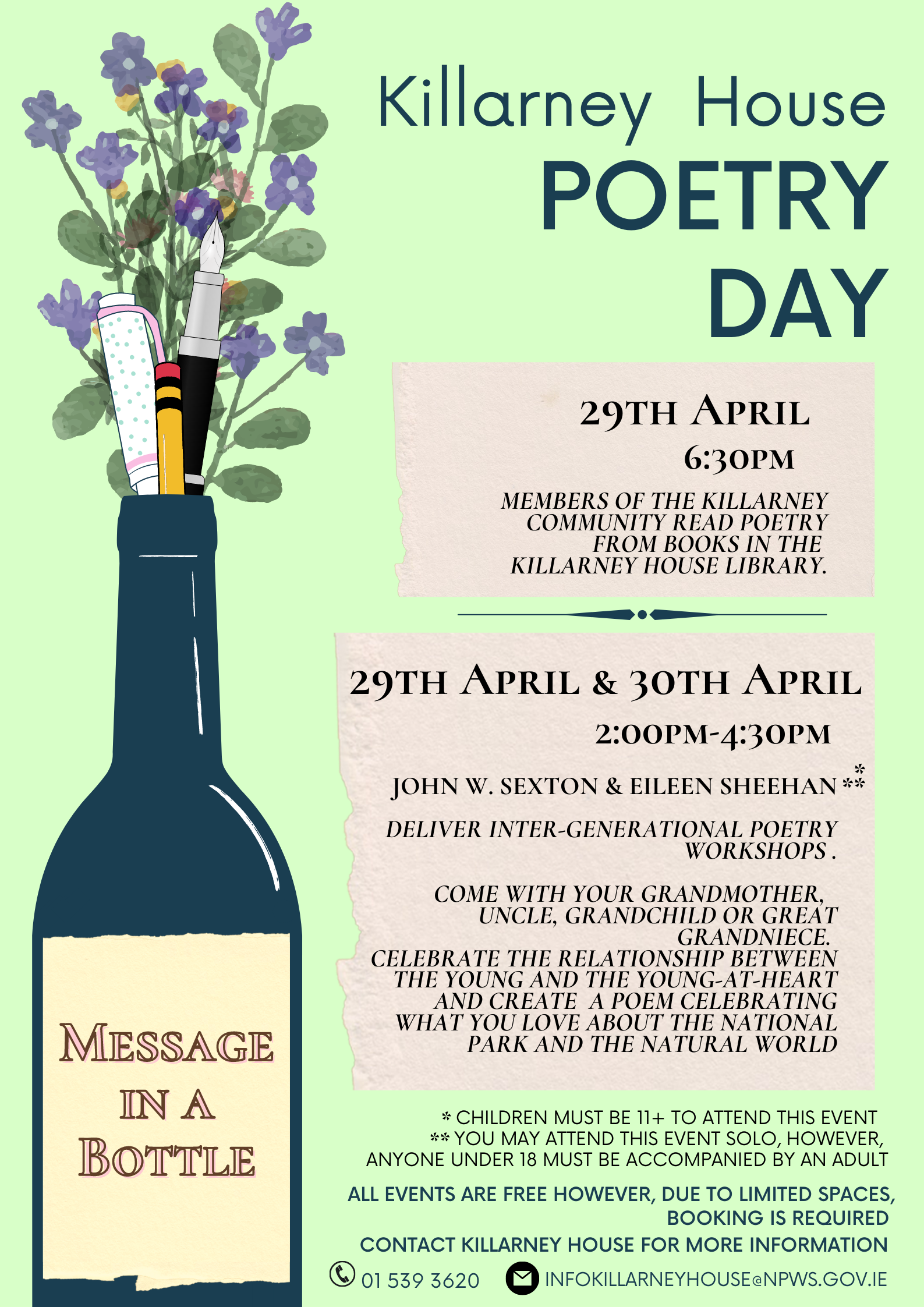 Summary
Killarney House is hosting a series of events in April 2023 celebrating Poetry Day and welcoming Bealtaine. Killarney House, former seat of the Earls of Kenmare and more recently the residence of John and Mary McShain, is blessed with a library of books that have been beautifully restored and preserved by the Mucros Bookbindery and Paper Conservation Workshop. The library is not open to members of the public but Saturday 29th April at 6:30pm, the magic of the books will come alive with poetry readings from the wider Killarney community. This is a free event but booking is required.
On Saturday 29th April and Sunday 30th April, between 2pm and 4:30pm, Killarney House hosts an inter-generational poetry event. Two of Kerry's own poets, John W. Sexton and Eileen Sheehan, will be offering free, afternoon workshops. These workshops will stimulate an appreciation of the National Park through verse, ushering messages of nature appreciation between generations. Come with your Granddaughter, Grandfather, Great-Grandaunt, nephew, parent or neighbour. (We also welcome those who would prefer to partake in this event solo).
Suitable for ages 11+, places in the workshops will be limited and pairs will work as a team. Anyone under the age of 18 must be accompanied by an adult.
To secure a spot at either of these events please contact Killarney House at 01 539 3620 or email infokillarneyhouse@npws.gov.ie.