Surface improvements in Mission Road/Knockreer Area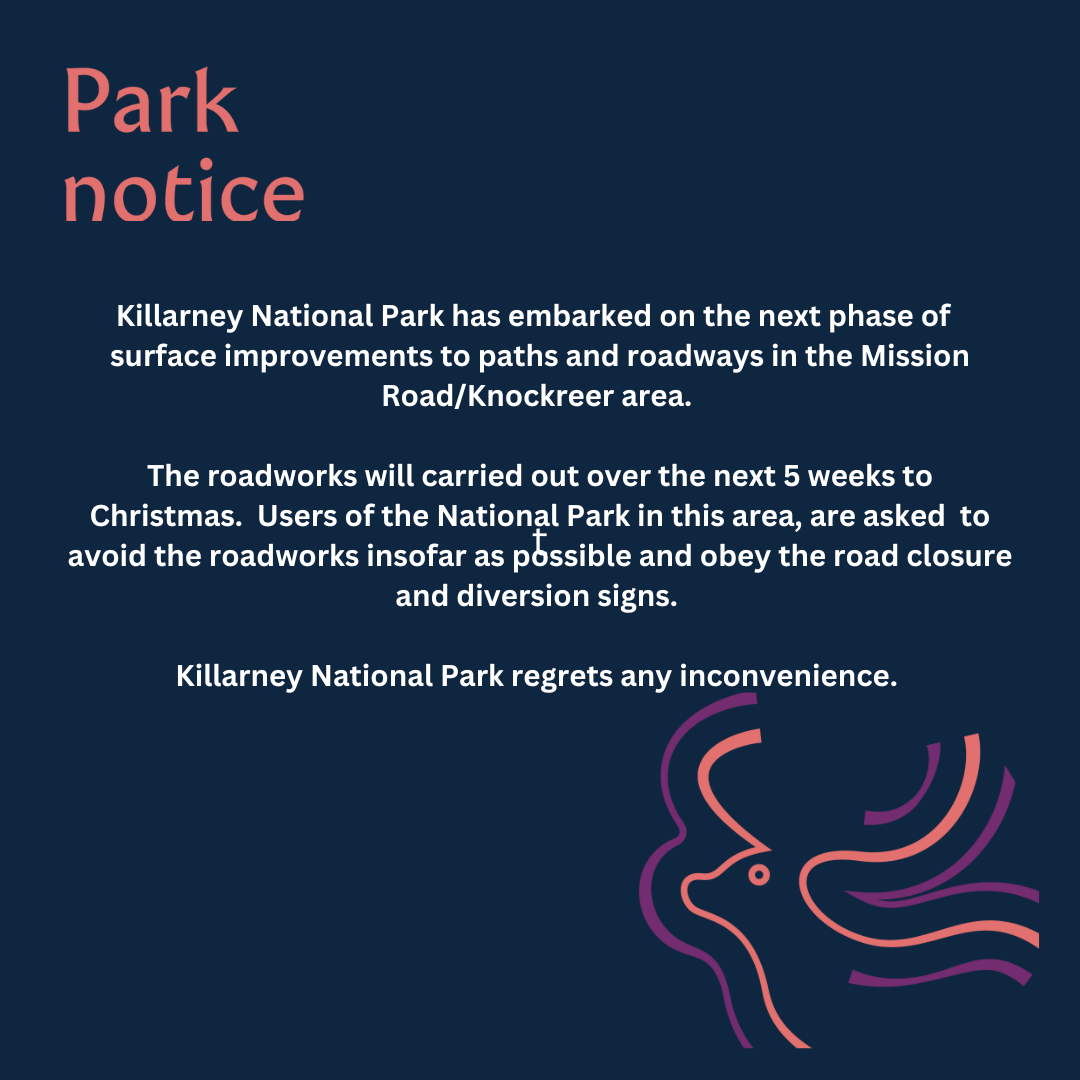 Summary
Possible Delays in Knockreer Area
Killarney National Park has embarked on the next phase of surface improvements to paths and roadways in the Mission Road/Knockreer area. The roadworks will carried out over the next 5 weeks to Christmas.
Users of the National Park in this area, are asked to avoid the roadworks insofar as possible and obey the road closure and diversion signs.
Killarney National Park regrets any inconvenience.