Letterkeen Trailhead Closure – 13th Feb 2023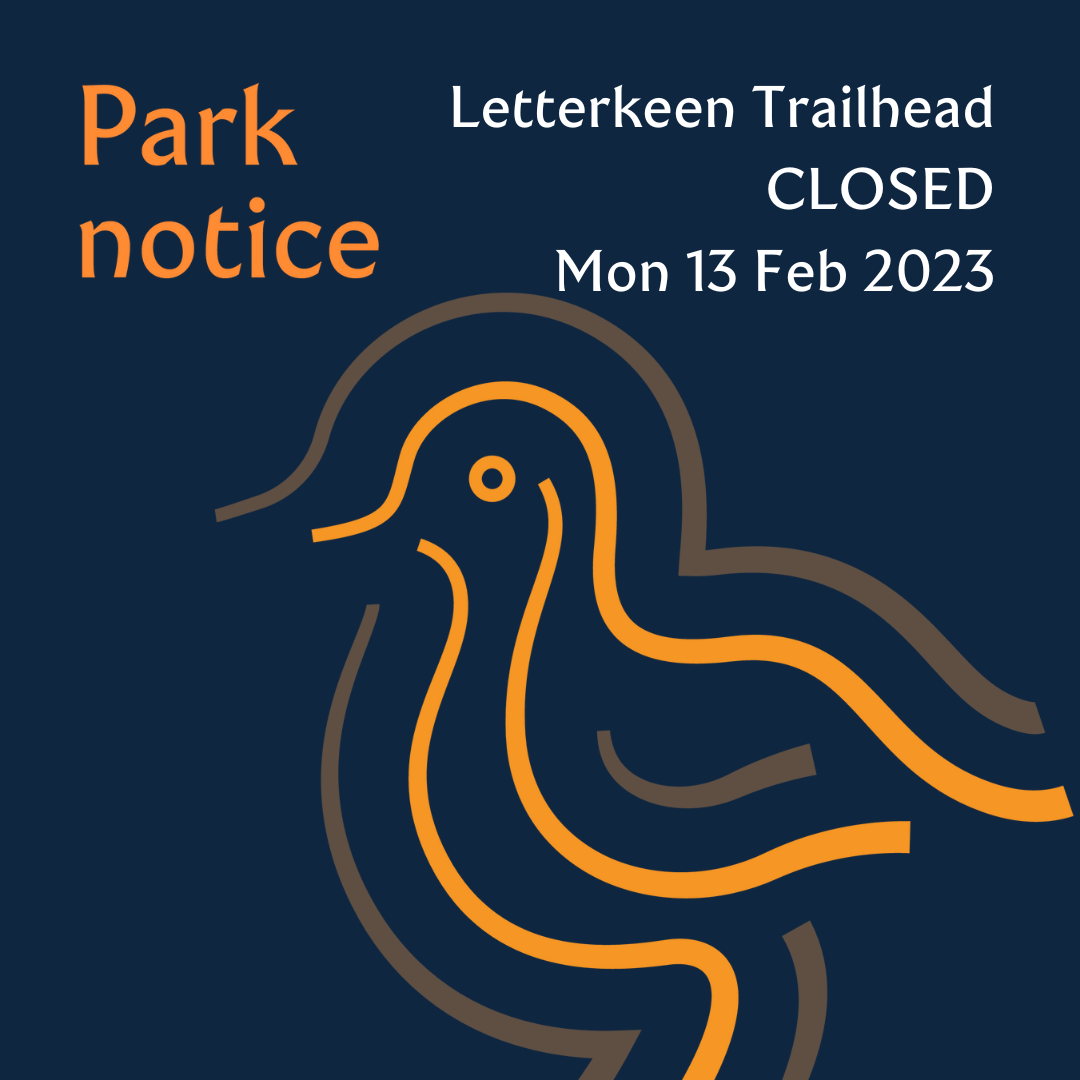 Due to further helicopter operations relating to maintenance works, the Letterkeen Trailhead on the eastern side of the National Park will be closed tomorrow (all day Monday February 13th).
We ask that members of the public avoid the area. Please follow all direction given by National Park staff during this time. This closure will be strictly enforced to ensure the safety of both visitors to the National Park and our staff.
We appreciate your co-operation and apologies for any inconvenience that this may cause.