Our Place in Space – Space Week 2022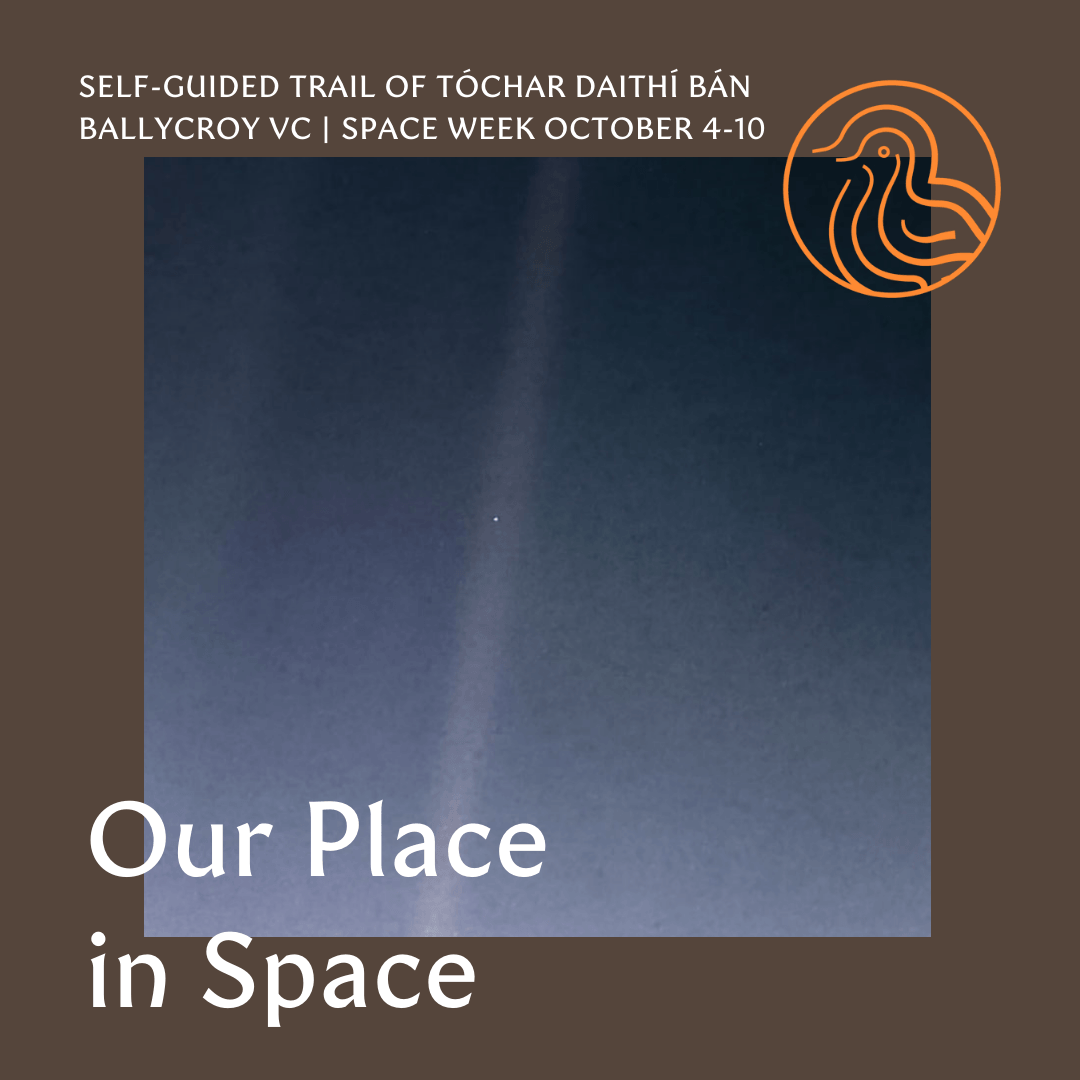 Space Week 4th to 10th October 2022
Join us at the Ballycroy Visitor Centre for a self-guided looped walk especially for Space Week. Find out what makes our precious Peatland Ecosystems so similar to "Our Place in Space" and how protecting our local habitats will also help keep our world habitable.
Download the booklet (PDF) (9MB)
Or call into the Visitor Centre before your walk to pick up a hard copy.
#SpaceWeek #OurPlaceinSpace #ProtectNature #MayoDarkSkyPark #WildNephinNationalPark #HalftheParkisAfterDark