Working with communities to Protect Nature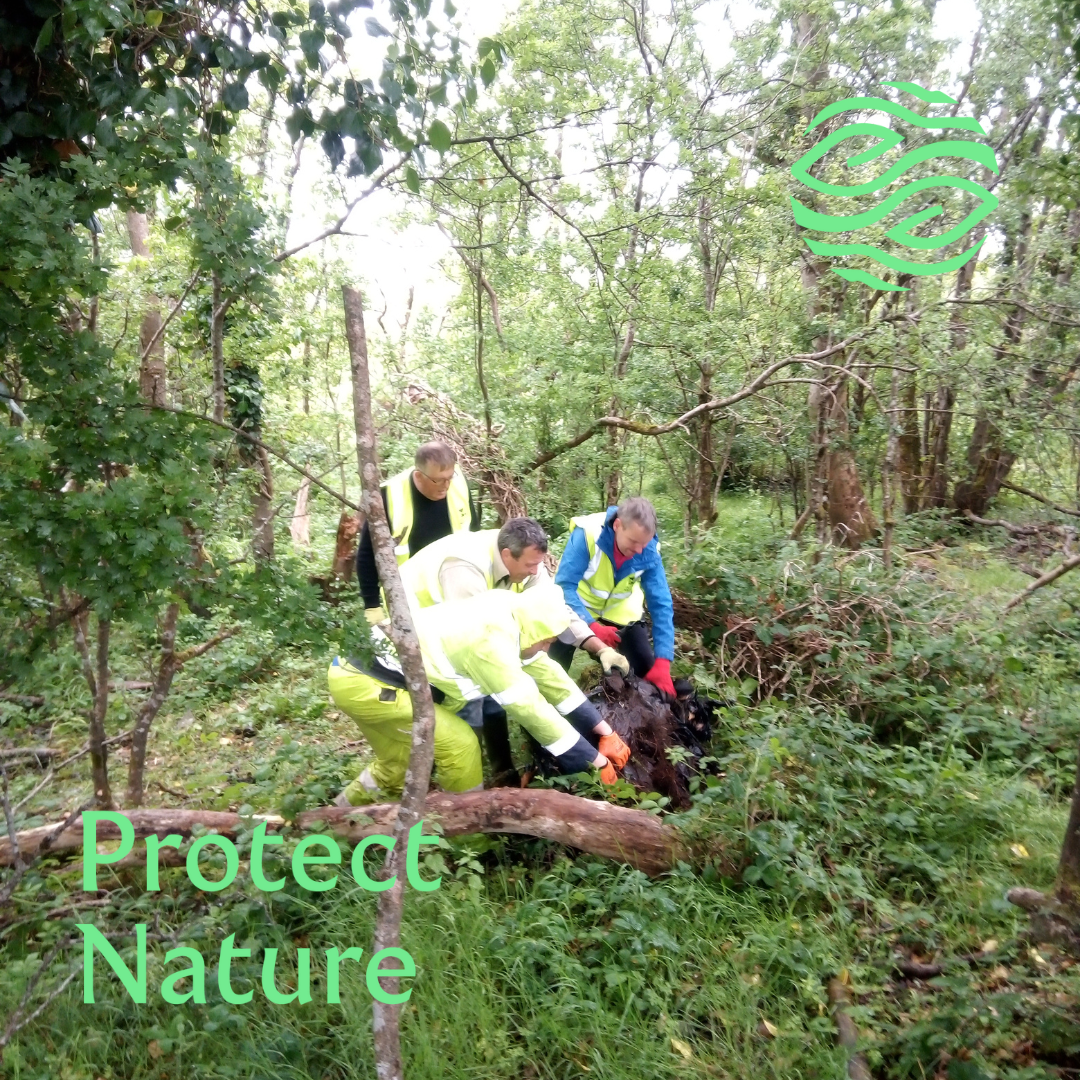 Mayo County Council and the National Parks and Wildlife Service have recently joined forces on a cleanup on the shores of the Lough Conn. There was a significant build-up of waste, which was being washed into a small bay at Grange, Crossmolina. This particular shoreline consisted of protected Alluvial Woodland habitat within the River Moy SAC. Wet woodland is a really important habitat found around the shores of Lough Conn. Classed as Annex I protected habitat under the Habitats Directive, it is also a Priority Habitat meaning it is at risk of disappearing from Europe.
On becoming aware of the waste problem at the site, Conservation Ranger for the area, Hazel Doyle, got in touch with Claire Gallagher in the Waste Enforcement Unit of the Environment Section of MCC who applied for funding under the Anti-Dumping Initiative. The Anti-Dumping Initiative aims to reduce incidents of illegal dumping nationally by providing funding for projects aimed at tackling the problem, using a collaborative approach involving local authorities, communities and other State Agencies. Project proposals put forward by enforcement staff of Local Authorities are assessed against four key areas (prevention, abatement, education and enforcement). Where sites require abatement/ clean-up, priority is given to sites holding designated Special Area of Conservation (SAC)/ Special Protected Area (SPA)/ Natural Heritage Area (NHA) status. In this case the waste was located within the River Moy SAC and within the "Qualifying Interest" habitat Alluvial Woodland.
Following a successful funding application a total of 1,320kg of waste was removed from this section of the Lough Conn shoreline and Alluvial Woodland habitat. Waste included various types of appliances, tyres, a washing machine and lots of plastic.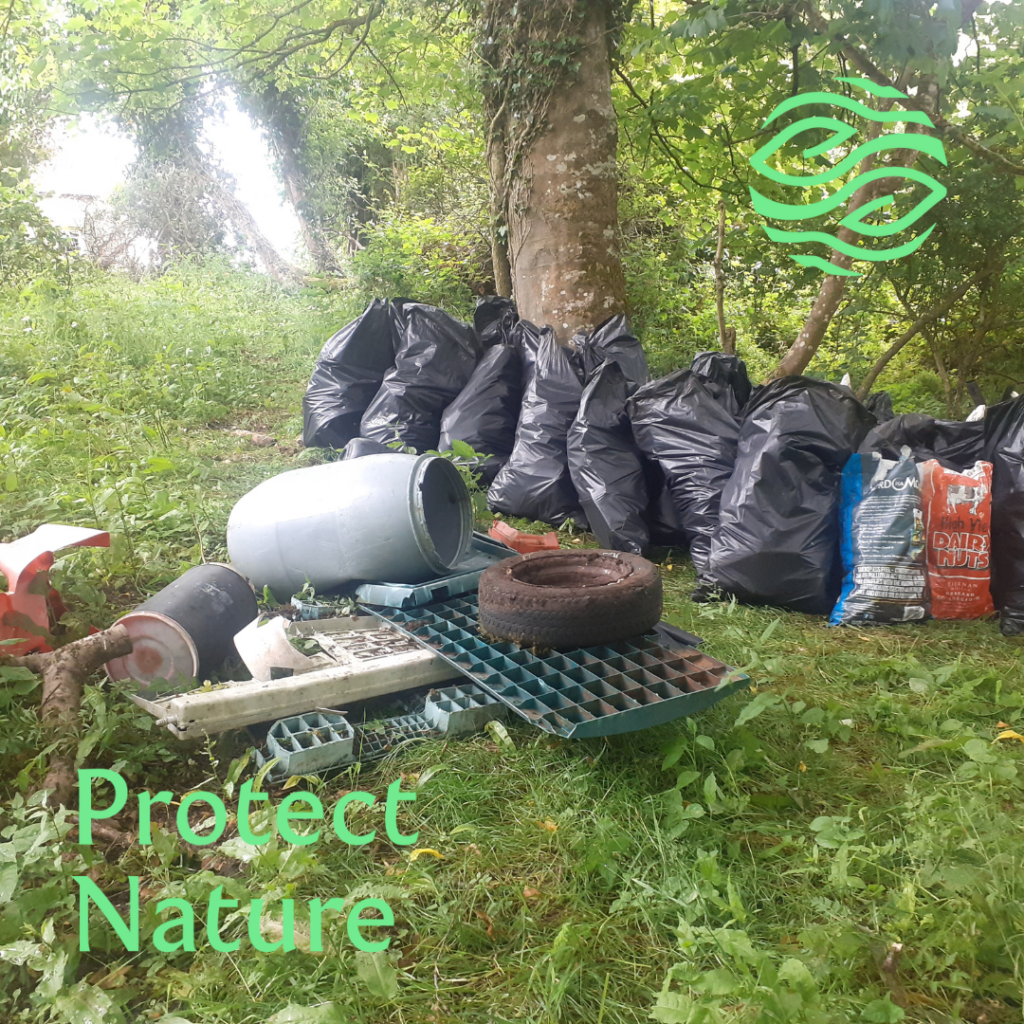 A big thanks to all that worked so hard on this clean up. This important work has highlighted strength in numbers and what can be achieved when organisations come together. There was a great volunteer effort from the local community including Crossmolina Community Council, the Rural Social Scheme and local members of the public who all got stuck in. The woodland is looking great following the clean-up.
Thanks to Hazel Doyle and Claire Gallagher for the photographs.
Well done again to all involved!
#protectnature #natura2000 #crossmolina #loughconn #nationalparks #mayococo #wildmayo