World Ocean Day – Sunday June 11th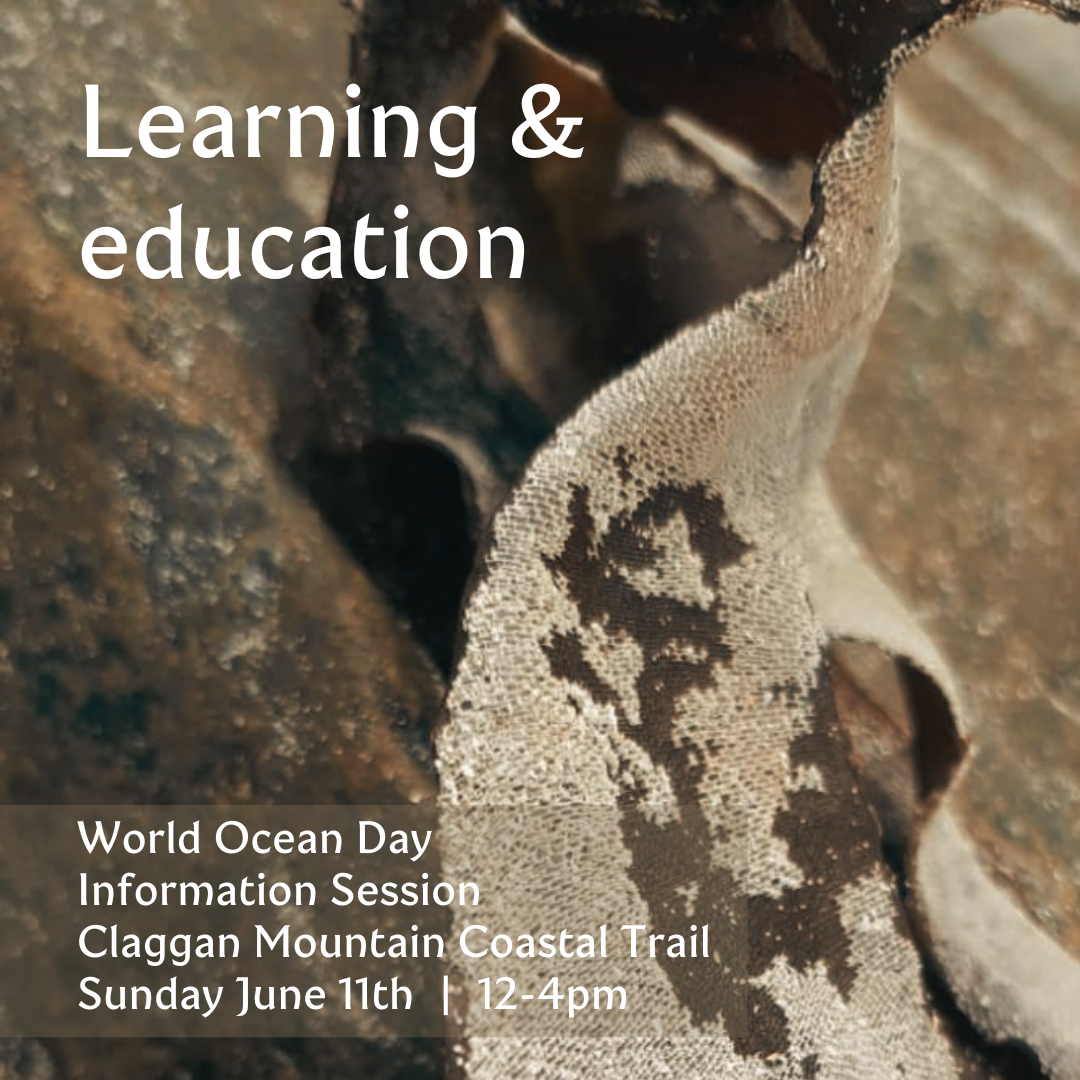 Summary
Join the team from Wild Nephin National Park and Clean Coasts for a family day out along the Wild Atlantic Way in Mayo, to celebrate Clean Coasts 20th birthday and mark World Ocean Day.
On Sunday June 11th, join Clean Coasts and Wild Nephin National Park for talks on marine litter and coastal ecology along the Claggan Mountain Coastal Trail. In June this year, Clean Coasts also celebrates its 20th birthday! We can't think of a better way to mark this special occasion than by doing something to protect our coast and celebrating our amazing groups and volunteers around Ireland for the work they do and efforts they put in making a difference.
For this reason, we are asking people around Ireland to join us, and meet us at the Claggan Mountain Coastal Trail at Wild Nephin National Park, at 12:00pm. Cleaning kits will be provided for anyone that wants to engage in a 2-minute beach clean.
We will also be taking part in the Round Ireland Coastal BioBlitz on the day – so come along and help us record the wonderful biodiversity that can be found on our seashores. https://exploreyourshore.ie/round-ireland-coastal-bioblitz-2023/
The Clean Coasts programme is proudly supported by the Department of Housing, Planning and Local Government and Fáilte Ireland.
About Clean Coasts
In 2023, Clean Coasts is celebrating its 20th birthday. Clean Coasts is a charity programme, run through the Environmental Education Unit of An Taisce, which engages communities in the protection of Ireland's beaches, seas and marine life.
Since 2003, Clean Coasts has been working with communities to help protect and care for Ireland's waterways, coastline, seas, ocean and marine life. Clean Coasts thrives to create tangible and immediate improvements to Ireland's coastal environment, involving thousands of volunteers removing large quantities of marine litter from our coastline each year.
For the past 20 years, Clean Coasts has grown from strength to strength and now includes two main national clean-up drives, as well as other initiatives, including the Green Coast Award, the Love Your Coast Photography competition, the Clean Coasts Roadshows for coastal communities and the Ocean Hero Awards. All these initiatives are aimed at celebrating the beauty of our coast and the efforts of our volunteers across all of Ireland.
Currently, there are over 2,000 registered Clean Coasts volunteering groups and 40,000 volunteers. There are a variety of group types such as community groups, residents' associations, tidy towns groups, sports clubs, schools, businesses, universities etc. Clean Coasts organises hundreds of beach clean-ups annually mobilising thousands of volunteers, removing considerable quantities of marine litter from Ireland's beaches and waterways. Our volunteering has expanded to also include Corporate Volunteering.

About the Department of Housing, Local Government and Heritage
As part of its commitments under the EU's Marine Strategy Framework Directive and OSPAR's Marine Litter Action Plan, the Department of Housing, Local Government & Heritage is proud to support An Taisce's 'Clean Coasts Programme', in its enthusiastic engagement with marine communities in relation to marine litter and in heightening public awareness and influencing positive behaviour among civil society. The Department would also like to acknowledge the tremendous work done by hundreds of local clean coast groups around the coast in protecting the marine environment, for the generations to come.
About Fáilte Ireland
Fáilte Ireland, the National Tourism Development Authority, is a proud sponsor of the Clean Coasts programme for the past 9 years. The Green Coast Awards and associated Clean Coasts groups act as custodians for the beaches, seas, and marine life in Ireland, ensuring that they are managed appropriately and that they are litter and pollution free for our visitors to enjoy. Ireland's coastline is a tremendously important tourism asset and the majority of the green coast and coast care groups and Green Coast beaches are located within the Wild Atlantic Way, Irelands Ancient East and Dublin Programme areas. The achievement and display of the Green Coast Award at our beaches reaffirms our clean green image to our visitors.
For more information contact Olivia Jones at ojones@eeu.antaisce.org
For more information about World Ocean Day see: https://worldoceanday.org/