Dark Skies Walk Friday December 16 – Cancelled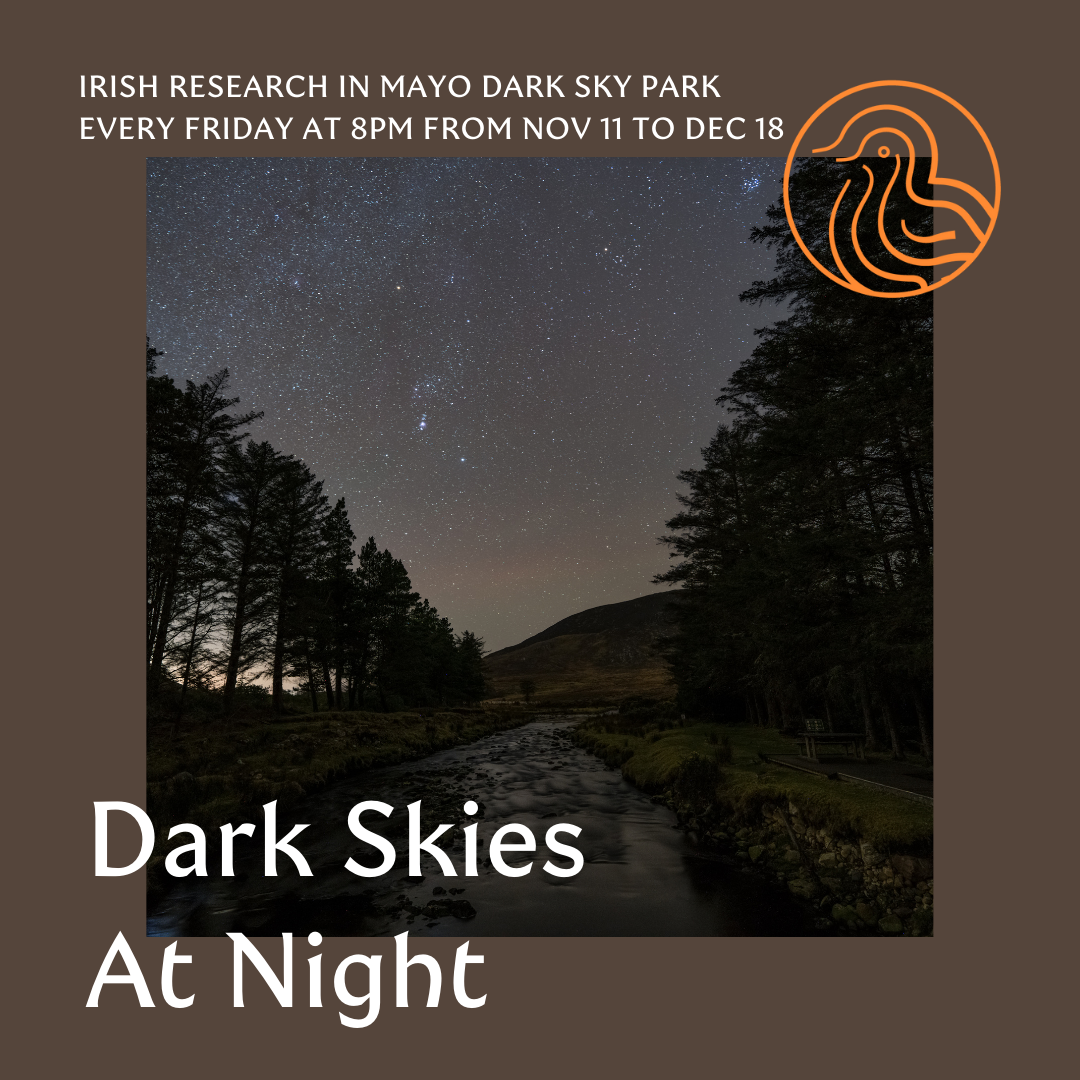 Sorry to say we will be cancelling this Friday's Dark Sky Walk (December 16th).
The roads to Letterkeen are just too risky at night given the continued low temperatures this week.
Thank you to everyone who has joined these walks so far. It has been a pleasure to walk in the dark with you.
More dates will be up soon…