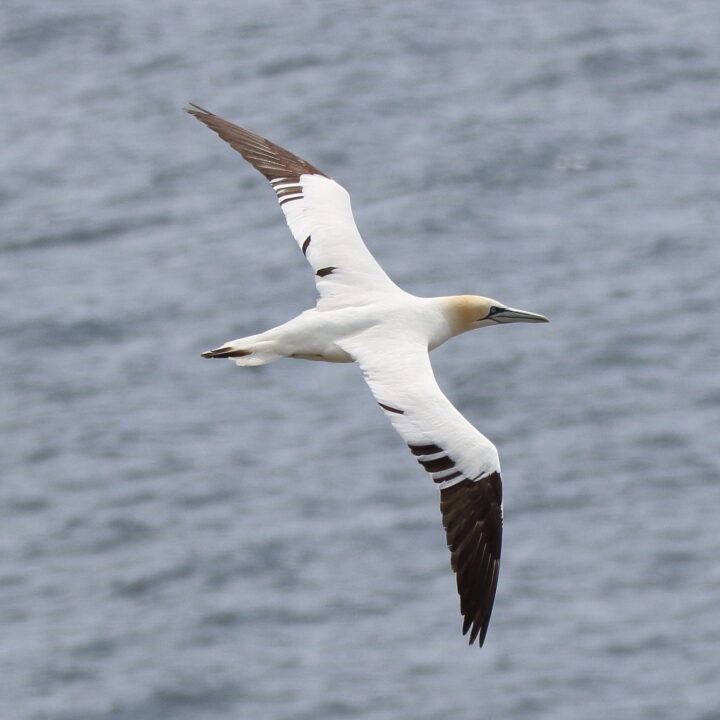 Avian Influenza Hotline at 01 607 2512
(or 01 492 8026 outside of normal office hours).
Highly Pathogenic Avian Influenza HPAI (H5N1) is currently circulating in wild birds, especially in breeding seabirds around Ireland. Over the last two weeks in particular, following intensive surveillance by NPWS, and reports from others, large numbers of dead Gannets have been detected at breeding colonies, at sea and are now being washed up ashore.
This follows outbreaks and large die-offs earlier in the year of Highly Pathogenic Avian Influenza (HPAI) at seabird colonies in the UK and some other European countries.
As advised on the Department of Agriculture, Food and Marine website, members of the public are advised
not to handle sick or dead wild birds;
not to bring sick wild birds home;
pets should be kept away from sick and dead wild birds (dogs should be kept on a leash where sick or dead wild birds are present).
Over the past number of months, the National Parks and Wildlife Service (NPWS) has been undertaking intensive monitoring and surveillance with a nationwide network of regional staff, contractors and other stakeholders collecting information on seabirds from key colonies and elsewhere across the island. The situation is being monitored closely and any suspected cases reported to the Department of Agriculture, Food and Marine for testing. NPWS has also been liaising with counterparts in the UK, and has been briefed on outbreaks there and measures being implemented.
The Department of Agriculture, Food and the Marine (DAFM) has responsibly for avian influenza testing in Ireland. NPWS is already providing expert advice to DAFM in relation to HPAI and cases in wild birds.
NPWS urge members of the public to avoid coming into close contact with any dead/injured seabird.
Please notify DAFM of any suspected avian influenza cases via the Avian Check App or alternatively to please call the Avian Influenza Hotline at 01 607 2512 (or 01 492 8026 outside of normal office hours).
The provision of seabird ringing licences, under Section 32 of the Wildlife Act, has been suspended due to the risk of furthering the transmission of Avian Influenza amongst Ireland's seabird population.
Detailed information of Avian Influenza is available on the DAFM and Gov.ie websites. This includes their most recent overview of the situation with regard to HPAI in Ireland – "Avian Influenza Update of 19th August 2022 (National Disease Control Centre Number 9 of 2022)".